About Us
Our Mission
We are committed to delivering comprehensive services that quickly and efficiently address the immediate priorities of our clients and achieve sustainable results. By integrating the latest practices and approaches along with traditional methods, we can create a customized plan that engages the client and fosters long-term solutions and practices.
Who We Are
Arteaga, Colt & Associates (AC&A) is a full-service fundraising, nonprofit management, and IT development firm. We know that successful campaigns and development initiatives achieve immediate goals and ensure lasting sustainability, while enhancing the mission, image, and strength of the organization . We offer services that clients can use individually or as a comprehensive package–services that are tailored and designed to enable each client to find their unique path to success.

Our areas of experience and expertise fall within the following areas:
Volunteer Leadership Recruitment and Training
Strategic Planning and Evaluation
Fundraising, Marketing, and Public Relations, including Corporate Branding and Identity
Organizational Management, including Program Development, Implementation, and Assessment
Public Policy and Governmental Relations
IT Development and Solutions, including Strategic Web Presence and Social Media
About Our Principals
Alex Arteaga, Co-Managing Partner & Consultant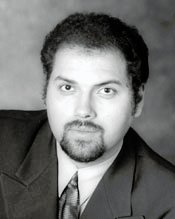 A native of Southern California, Alex Arteaga has been working with nonprofit organizations and public entities for more than a decade. He earned a Bachelor of Science in Public Administration and a Bachelor of Arts in Dance Education from California State University, Dominguez Hills. He also earned his Master's in Public Administration from the University of San Francisco.
He has worked with a plethora of nonprofit organizations, ranging from agencies that provide services to homeless men, women, and their families to domestic violence crisis shelters and aftercare to agencies that provide mental health services to the community. These organizations have ranged from small "startup" nonprofit organizations to multifaceted nonprofit organizations, with multi-million dollar operating budgets, that offer a variety of services.
In addition, he has worked in the public policy arena at the local, state, and federal levels for the California State University and University of California systems in an effort to improve the accessibility, affordability, and quality of higher education in California.
Specialties
Mr. Arteaga has more than twenty years of experience working in the nonprofit sector in various capacities. Combined with his formal education in public administration and his hands-on training, he has accumulated a wealth of experiences and knowledge in the following areas
nonprofit management,
leadership development,
fundraising, marketing, and public relations, and
strategic planning
These are just a few areas of expertise. For more information on Mr. Arteaga's background or to schedule a consultation, feel free to email him directly at aarteaga@arteagacoltandassociates.com
Jonnathan Colt, Co-Managing Partner & Consultant
A graduate of University of California, Berkeley with a degree in Computer Science, Jonnathan Colt has spent most of his life in the Bay Area. He has vast experience and knowledge using the most up-to-date operating systems, software, and hardware. This expertise allows AC&A to offer to our clients a variety of customizable proprietary systems including:
Accounting
Donor prospecting, acquisition, and tracking
Event management
Client management
Mr. Colt is also able to design management systems to our clients' specifications. To keep his skills updated and to increase his knowledge of new software trends, he is continuously testing the latest software and researching how these applications can be put to use in meeting our clients' IT priorities.
Throughout his career, Mr. Colt has played an integral role in setting up and operationalizing a variety of start-up companies. He is well versed in the formal startup process, including dealing with the necessary governmental agencies and stake/stock holders.
Whether for profit or nonprofit, he believes that an organization should have a strong internet presence that incorporates the latest technologies and trends to attract visitors and engage them in a virtual conversation and/or take action around a particular issue. Mr. Colt has developed a variety of websites that incorporate some of the most popular web-based bells and whistles, including blogs, social media interaction, and video streaming. To see samples of websites designed by Mr. Colt, please visit the "Portfolio" section above.
His life-long passion and talent for graphic design have enabled him to acquire the skills necessary to develop print and electronic campaigns that are as unique as our clients. Whether it's an agency brochure, annual report, or special event marketing materials fora new corporate identity, Mr. Colt, working closely with the client, has designed materials that are fresh and innovative, appropriate for the target audience while maintaining a timeless look and feel. For examples of Mr. Colt's design projects, visit the "Portfolio" section above.
Specialties
Mr. Colt is experienced in many areas of technology, including hardware selection, software support, server management, database architecture, web design, and graphic design to mention a few. For more information on Mr. Colt's background, feel free to email him at jcolt@arteagacoltandassociates.com.